"FREE AUS WIDE SHIPPING WHEN YOU SPEND OVER $100"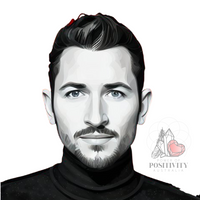 Power of Positivity Australia
Hello my cuties & beauties, welcome to Power of Positivity Australia, PPA started in November 2017. We showcase our products every FRIDAY at 7:30PM "LIVE" on Facebook & TikTok.

You can purchase amazing unique products from our online store right now by clicking "SHOP" located at the top of this page.

Please note, orders for our LIVE show need to be placed before 12:00PM each TUESDAY, If you still wish to purchase on the night, you can do this from our "Website Drop" tab and your name will be added to the night's line up.

What's a "Website Drop" - This tab is updated every FRIDAY at 5:00PM with our weekly positivity boxes, discounted products and all items that can be REVEALED throughout the night.

Every order that is REVEALED on our LIVE show gets a 1 x entry into our weekly buyer's draw.

Our buyer's draw is drawn every TUESDAY after our FREE subscriber's bingo game. You do not need to be on the LIVE to claim our buyers draw prize.

Free Subscribers Bingo is played every TUESDAY at 7:30PM. You can join our weekly bingo game by joining our VIP group and becoming a subscriber, this will also give you a unique member/subscriber number.

Click the link below for more details.

https://www.facebook.com/groups/795055354777167/

Member/Subscribers draw is drawn every TUESDAY after bingo. Each month there is a nominated jackpot amount to start. If there is no member/subscriber on the LIVE to claim within 2 minutes, the jackpot amount is increased for the following week.
Good luck Xx
Testimonials
Always fun to watch the lives as the colours of each pearl are unique and a surprise for anyone who buys. Also, very exciting when there's more than one pearl in an oyster. Love love love

Rac Andrew
PPA what can I say? The live feeds are fun, the people are amazing funny and kind and the pearls and other product are amazaballs!! The pearls are beautiful the boho bags are to dye for. I love they have after pay so even when Im short on $I can still get something small. Funnest live feeds I've seen x

Karen T
It's hard with Facebook pages to find genuine, nice, kind hearted people. But everyone that works for PPA is amazing. The Lives are fun and engaging, and the products are sent ASAP. 10/10

Sandra Dee